The Florida Lacrosse Coaches Convention brings together the best and brightest minds in the sport of lacrosse to educates coaches of both boys and girls lacrosse. Here's a look back at the speakers and attendees of the first annual convention:

The second annual convention will be held from December 1-3, 2017 at the Hyatt Place Boca Raton/Downtown. Click here for more info and to register now. 

Guest speakers at the first annual convention included:

John Galloway - NCAA Division I Jacksonville University Head Coach and current Major League Lacrosse All-Pro Goalie:


Tom Mariano 
- Florida Launch Head Coach:

Chris Burdick -
Florida Launch and University of Tampa Assistant Coach:
TJ Buchanan
- US Lacrosse Manager of Coach Development:
Brian Kingsbury 
- NCAA Division II Lynn University Head Coach: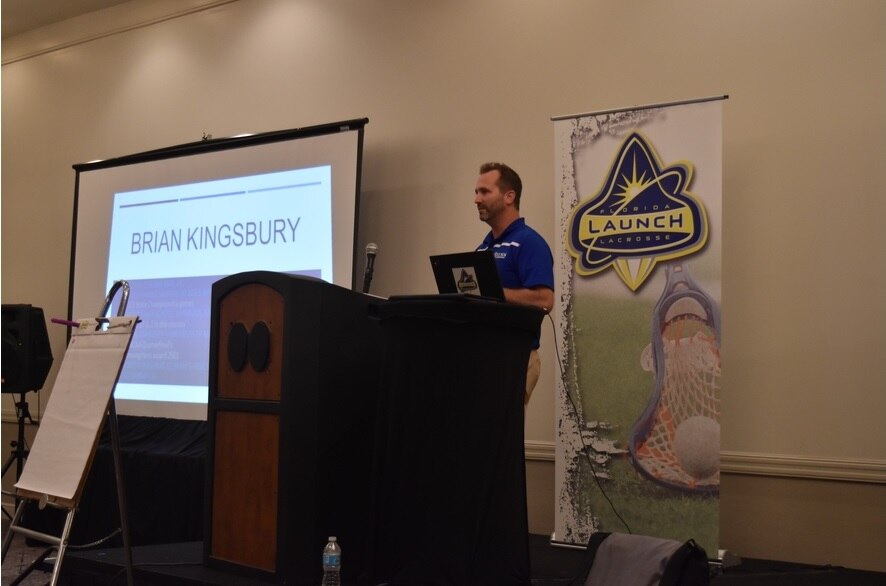 Patrick Johnston 
- NAIA Keiser University men's lacrosse Head Coach:
Dr. Paul Gavoni, Ed.D. 
- noted MMA coach and educator with a doctorate in organizational leadership:
Duncan Clancy
- Florida Launch midfielder: